10.6.-23.7.2011
Sebastian Stumpf – Highwalk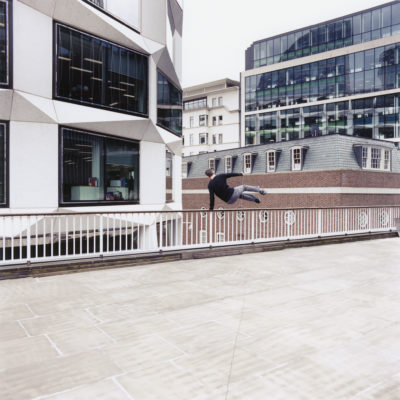 Sebastian Stumpf's interventions in public spaces are ephemeral and serial, acrobatic and comical. The city is his terrain, from its architectural utopias to its circulatory zones. In contrast to the urban flâneur, Stumpf explores the city through bodily engagement. He jumps over railings, climbs up trees, and throws himself under closing garage doors. In his photographs and video projections, the temporary occupation of space is immediately followed by his disappearance from the image. For the exhibition "Highwalk", Sebastian Stumpf will create a new site-specific work.
16.4.-14.6.2011
Laetitia Gendre – The Direct Matching Hypothesis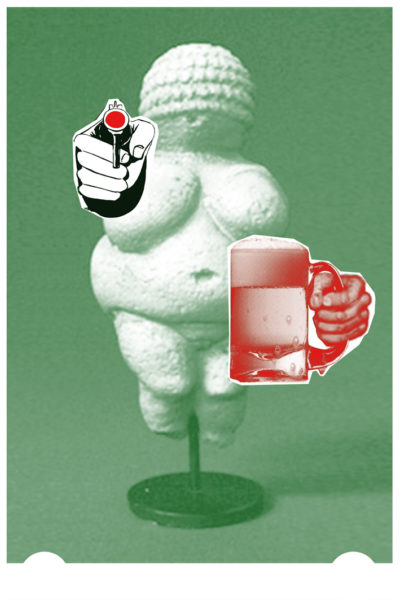 In the inaugural exhibition, Laetitia Gendre presents new drawings and a slide installation based on research she made in shooting clubs and shooting ranges in Belgium and France, focusing her attention on the images used as targets, and their symbolism. The motifs that are being targeted range from abstract geometric forms and black-line game diagrams to human figures.